Use our thorough list of electric motor manufacturers and suppliers in New Jersey to examine and sort top electric motor manufacturers with previews of ads and detailed descriptions of each product. Any electric motor manufacturers can provide electric motor products to meet your company's specific qualifications. An easy connection to reach electric motor manufacturers through our fast request for quote form is provided as well. This source is right for you whether it's for AC motors, brushless motors, or any other electric motor needs.
Leading Electric Motor Manufacturers
↓
Scroll
Warren, NJ
|
908-753-7100
A leading supplier of high-performance motors and components, Chiaphua Components North America serves customers throughout the Americas and offers electric motors through the CCL & CIM Motor Products division. We supply motor solutions such as brushless motors, permanent magnet DC motors, induction motors, shaded pole motors, universal motors, vacuum cleaner motor, & gear motors.
$$$
Fairfield, NJ
|
973-808-6668
Meco Motors is one of the largest wholesale distributors of electric motors in the New York/New Jersey metropolitan area serving customers throughout the US and Canada. Meco is a full-line independent motor distributor and is partnered with the leaders in the motor industry including AO Smith, Baldor and others. Visit our website soon!
$$$
Companies Serving Near New Jersey
Epping, NH
|
800-287-9000
Check out our expansive inventory for all your residential & industrial motor, pump & air compressor needs, plus complete repair shop, 24 hour emergency service, global shipping, installation & maintenance. Visit us online to see all of our standard & energy efficient electric AC & DC motors, including general purpose, metric, severe duty, explosion proof, automotive, farm, HVAC, washdown, etc.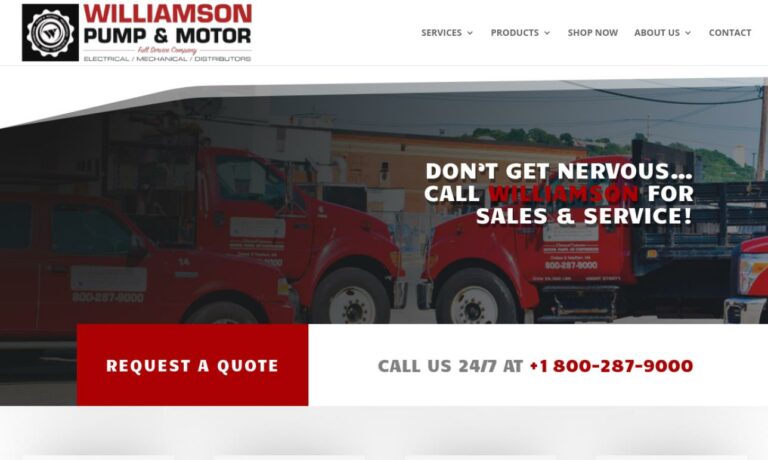 $$$